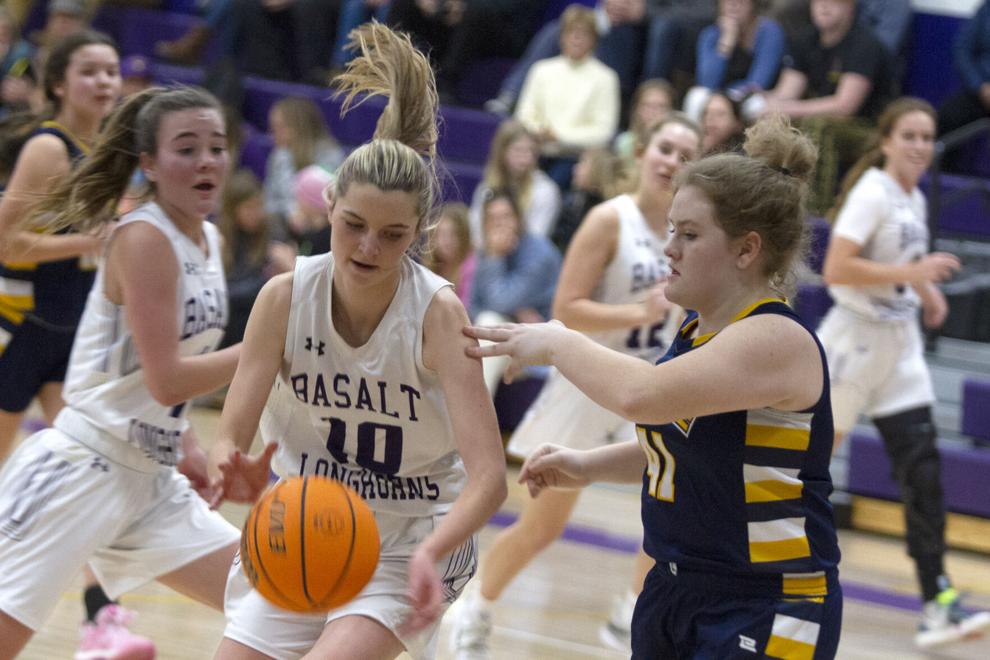 League leaderboards are starting to take shape across different sports as local competitions got underway in basketball and continued in others like hockey. Meanwhile, swimming and wrestling got ever closer to their early February playoff seasons. Following are notes from the action across the last week in prep sports.
Boys basketball
Roaring Fork's hot start to the league season continued, and the Rams are now at 3-0 in the 3A Western Slope League thanks to wins at Meeker (72-50) on Wednesday, at home against Cedaredge (57-51) on Friday and at North Fork (58-46) on Saturday. The Rams are the only remaining 3A Western Slope League team to have not lost a league contest and sat at 6-4 ahead of Tuesday's contest against Grand Valley, which started after press time.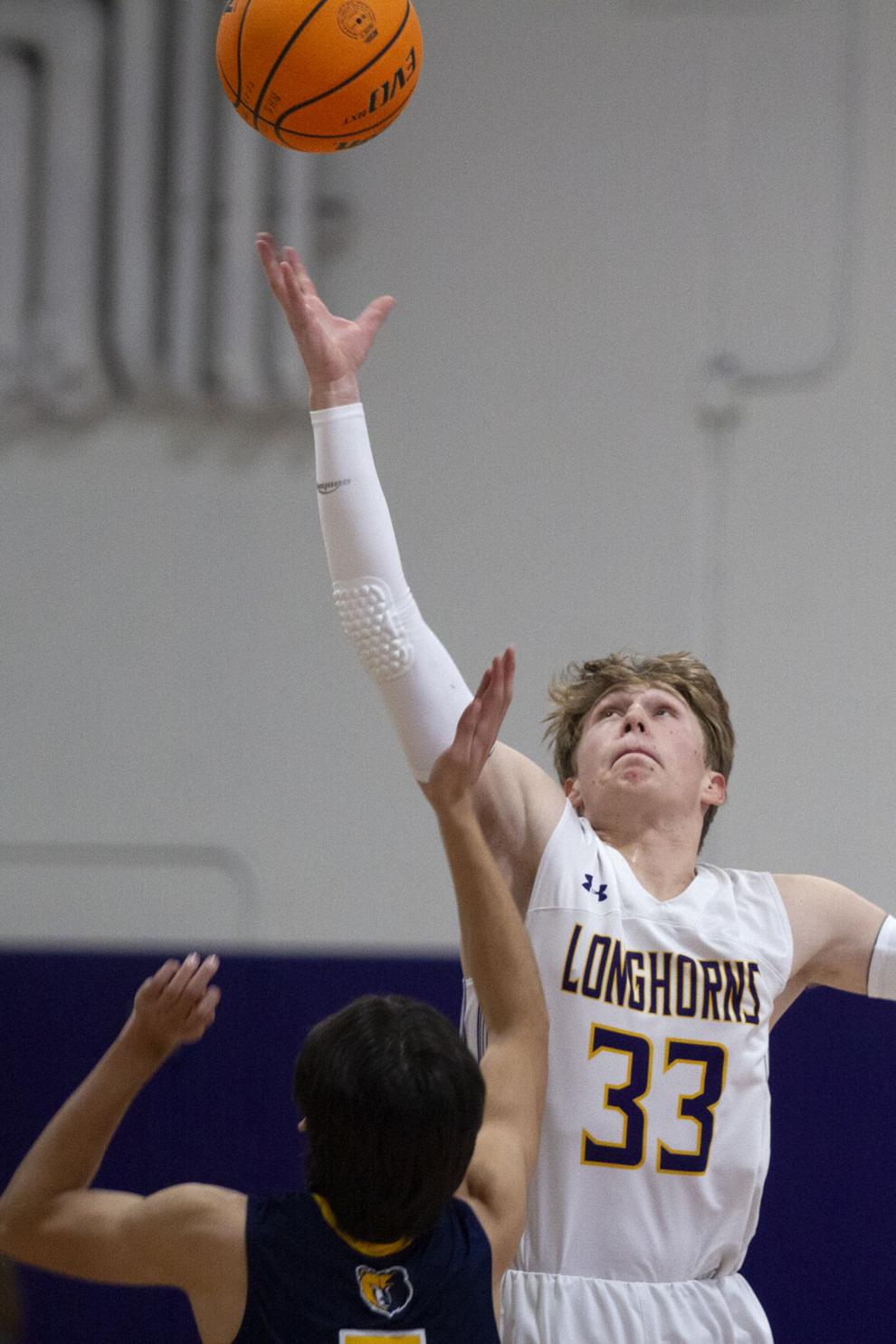 In 4A, Basalt started its league season with a tight 52-50 loss at Frisco on Jan. 10, rebounding with a 63-24 win against Rifle on Friday and a 64-60 overtime win at Moffat County on Saturday. In Craig, the Longhorns closed the gap on an eight-point halftime deficit, outscoring the Bulldogs 17-8 in the final quarter to reach a 56-56 tie. Sophomore Elias Schendler scored 25 points in the OT win.
Basalt faces two tests this weekend, and on Friday will host Steamboat, which currently leads the 4A WSL with a 4-0 league record. On Saturday the Longhorns will hit the road to face Coal Ridge, which entered Tuesday tied for second with the Longhorns.
After falling hosting Moffat County on Friday, Aspen got in the league win column with a 69-60 win at Summit on Saturday. The Skiers host Delta on Friday and Rifle on Saturday.
Glenwood Springs took a pair of losses over the week, first at Fruita Monument on Thursday and then at Grand Junction Central on Saturday. The week dropped the Demons below .500 and they were 6-7 on the season heading into their contest with Montrose on Tuesday night.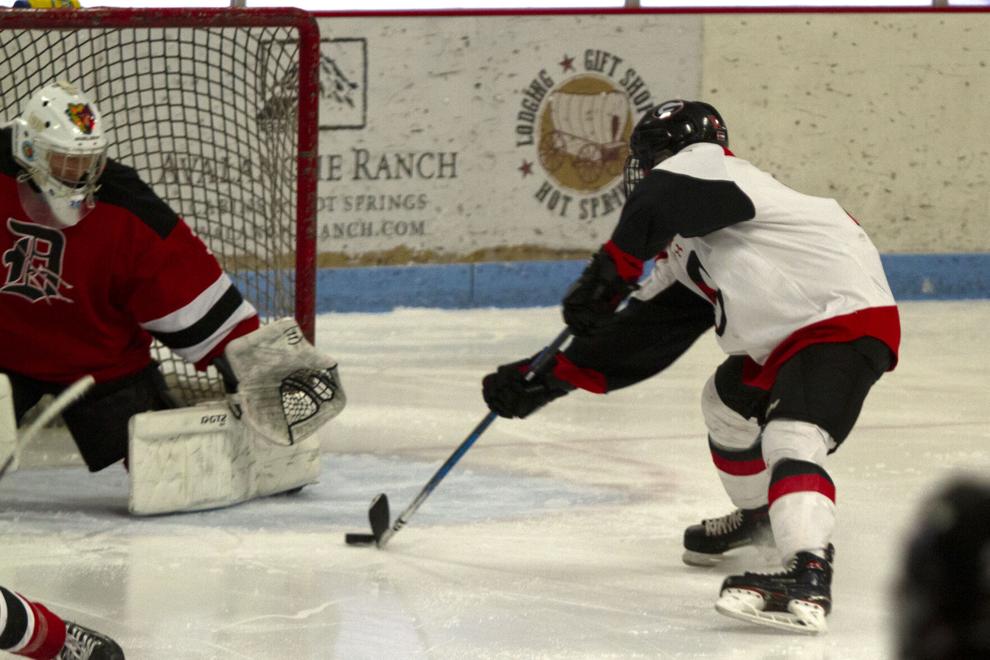 Girls basketball
A tough week all around for girls basketball saw one win across the four local varsity squads when Basalt got their first league win over Rifle on Friday, 39-29. The Longhorns took a 20-12 lead into halftime, watching the Bears close the gap to three points in the fourth quarter, 30-27. Basalt went on a nine-point streak with some help from free throw bonuses in the final five minutes, with Rifle scoring two consolation points in the dying seconds of the game.
Outside of that game, Basalt lost at Summit on Jan. 10 and at Moffat County on Saturday, both league matches. The week brought Basalt to 5-5 overall and 1-2 in league ahead of Tuesday evening's contest with Aspen.
The Skiers entered the rivalry matchup seeking their first win at 0-10 overall and 0-4 in the Western Slope League. They fell to Grand Valley on Thursday and Gunnison on Saturday.
Glenwood Springs fell on Thursday at Fruita Monument 45-31 for their third consecutive loss. They stood at 7-5 overall before hosting Montrose on Tuesday night, who entered at 9-2. The Demons kick off their 5A league calendar Friday at Palisade.
Roaring Fork kicked off their 2023 calendar with a trio of league losses, first at Meeker on Wednesday, then Friday hosting Cedaredge and lastly at North Fork on Saturday. They stood at 2-6 overall and 0-3 in the 3A Western Slope League ahead of hosting Grand Valley on Tuesday night. 
Skiing
In Granby on Friday, Aspen High saw middle of the pack finishes in two Nordic skiing events at Snow Mountain ranch. In the five-kilometer skate ski, the Skier girls finished seventh led by Michaela Kenny's eighth place. They also took seventh in the three-kilometer classic race, again helmed by Kenny, who finished 13th in the ski. The boys took 11th in each of the races as well.
Over in Loveland, the Alpine team saw a victory for the girls and a second place for the boys in the slalom. Cate Simpson's 1:39.55 across two runs earned her first overall in the event with Sienna Hendrickson claiming silver with a 1:40.2. The boys trailed first-place Steamboat Springs by just seven points, with Sasha Forman claiming third overall.
Wrestling
Basalt bested Eagle Valley in a head-to-head duals match on Wednesday, edging the Devils 37-36. Basalt got pins from Dayton Schenk in the 175-pound class and Brady Samuelson in the 215, with no-competitor forfeits in the 106, 113, 150 and 157.
Swimming
Glenwood Springs won its eighth consecutive meet to start the season in Grand Junction on Saturday, scoring 499 team points and besting second-place Durango by 149 with a sweep of all three relay events and individual wins by Amelie Ogilby (200-meter free and 500-meter free), Bennett Jones (200-meter individual medley and 100-meter fly) and Emma Lindstrom (100-meter free). 
Aspen finished 10th in the event with Lilly Huggard's fifth in the 500-meter free leading the way.
The swimmers will compete at Summit High School on Saturday before Aspen hosts on Jan. 27 and Glenwood hosts on Jan. 28 to close out the regular season.
Hockey
Glenwood Springs continued its dominant season with a sweep of Durango, 8-1 on Friday and 7-2 on Saturday. The Demons sit at 8-1 on the season and received five first-place votes in Tuesday's ranking polls, the most of any team.
Still, they sit in No. 2 behind defending state champion Cheyenne Mountain. Entering Tuesday, both teams were tied with 58 goals to lead 4A, though the Demons have played one fewer game.
The Demons host Crested Butte on Friday, currently second in the 4A Mountain League behind Glenwood Springs with a 7-1-1 record, tying with Cheyenne Mountain on Dec. 17. On Saturday, the Demons will travel to play Battle Mountain, currently at 4-4.